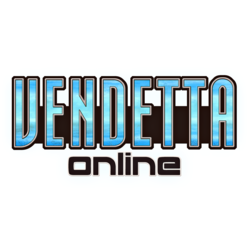 Guild Software is launching a Kickstarter project with hopes of crowdfunding further game enhancements which will include an iPad version of their long-running space MMORPG Vendetta Online. In 2011, the game launched on the Android platform and became the first 3D MMO to make the jump from PC to mobile. The space-themed game was highlighted in Verizon ads and rose to the top of the paid charts on the Google Play Store.

The award-winning game development team at Guild Software say that, with the help of supporters, they will deliver an even more polished and premium experience for iPad owners.
"We'll be thrilled to bring our intense brand of multi-player space gaming to the iPad family of devices," said John Bergman, CEO of Guild Software. "Our game offers a seamless transition between desktop and mobile, so players can easily switch back and forth between their iPad and their Mac without limitation." 
For over a decade Vendetta Online has blended an intense mix of combat, trading, mining, and exploration to create a distinctive MMO experience. From giant space battles over the dynamic conquest of territory, to player-manufactured capships and guild-owned stations, the title continues to push the envelope of what is possible in an online game.
All players and platforms share the same universe within Vendetta Online, so iOS users will rub elbows with those on Windows, Mac, Linux, Android and WinRT. Beyond iPad support, the Kickstarter could also help fund the next major expansion of the title's gameplay, including enhanced player-owned capital ships and territorial conquest, and is scheduled for completion near the end of 2013. More information on the Kickstarter event may be found via: http://www.kickstarter.com/projects/guild/vendetta-online.