Chinese e-commerce biggie Alibaba's new NFT marketplace for trading in tokenized assets promises to bring in more tech giants into the NFT space. The Alibaba Auction website will allow artists, musicians, writers, and game developers to sell the rights to their tokenized content on a native blockchain platform.
Another Chinese giant Tencent entered the NFT space in July with a trading platform, Huanhe, for digitized assets. It has on sale 300 NFTs of audio clips from the famous talk show Shisanyao.
Alibaba's 'Blockchain Digital Copyright & Asset-Trade' platform will run on the "New Copyright Blockchain," which is a distributed ledger operated by the Sichuan provincial government-controlled Copyright Committee of the Sichuan Blockchain Association, writes South China Morning Post, owned by Alibaba founder Jack Ma.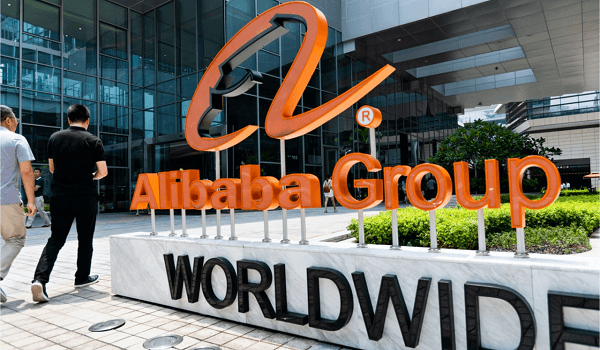 (Source: news.bitcoin)
The Alibaba marketplace has gone live with several NFT collections, including a StarWars fan art of suspect authority, and the auctions will start in September. The reserve price for the auction is set at roughly $15 and the bidders need to make a deposit of about $77 for participation. The NFT collections once bought can be viewed on Tencent Holding's WeChat platform, which is integrated with Tree Graph Blockchain Research Institute-backed Bit Universe.
Although the Blockchain Digital Copyright & Asset-Trade platform is Alibaba's biggest foray into the field of NFTs, other Jack Ma subsidiaries have been dabbling in digital tokens for a while. In a July report, CoinTelegraph said Alibaba's e-commerce platform Taobao's annual Maker Festival featured NFTs. The festival avowedly celebrates China's entrepreneurship and art. It hosted NFT-based real estate conceived by Huang Heshan, a Chinese digital artist.
ARTIFACT, the NFT project of South China Morning Post, has launched collectibles of tokenized historical moments based on the 118-yer-old publication's news reports. They included the seminal 1997 handover of Hong Kong by Britain to China. Another digital art is a tokenized painting of the iconic West Pearl Tower, a landmark in the Sichuan capital and industrial hub of Chengdu.
Alibaba's fintech affiliate Ant Financial and Alipay sold 8,000 limited-edition NFTs based on two pieces of artwork to celebrate Dunhuang Caves' ancient art. The "NFT payment code skins" were sold out quickly on Alipay app's "AntChain Fan Grain" program.
While the world was still wondering about the breathtaking performance of NBA Top Shot NFT collectibles that have notched up over $500 million in sales, Ant teamed up with UEFA to bring out the Top Scorer Award based on Euro 2020 soccer championship.
With a new NFT venture emerging every other day, the crypto token space is going to get extremely crowded before this year is out.